Market Church Of Our Lady "Unser lieben Frauen"
"In the footsteps of Martin Luther"
The Market Church Of Our Lady "Unser lieben Frauen" in Halle is richly endowed with evidence and treasures originating from the Reformation. It is possible to view Martin Luther's original death mask and a Renaissance pulpit from which it is claimed Luther preached.
The market church "Unser Lieben Frauen", also called Marienkirche, is one of the most important buildings of the late Gothic period in Central Germany and is the defining landmark of the city of Halle (Saale). With its four towers, it unmistakably marks the silhouette of the city.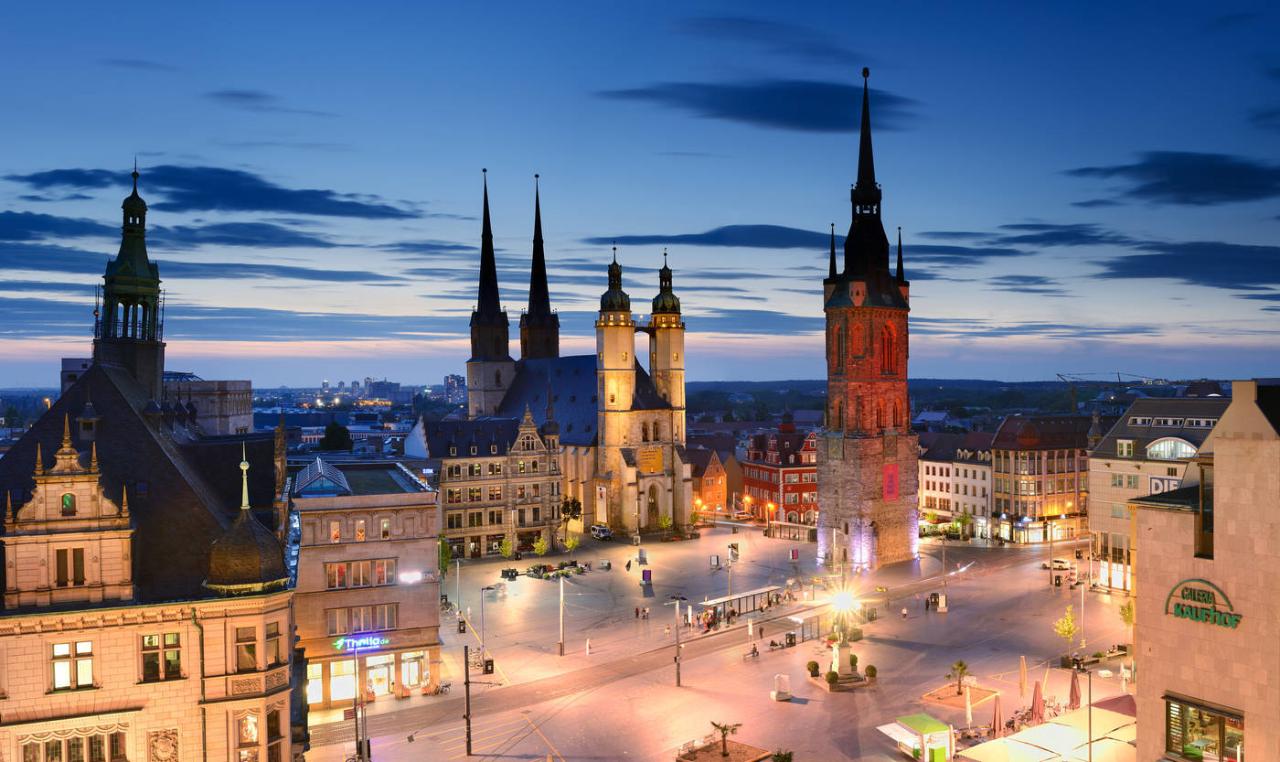 Halle: Market Square with Market Church and Red Tower ©Francesco Carovillano, DZT
Martin Luther preached three times in the Marktkirche between 1545/46. After his death in Eisleben in 1546, his mortal remains were laid out here for one night during the transfer to Wittenberg. His death mask and handprint were made there, which can still be seen today.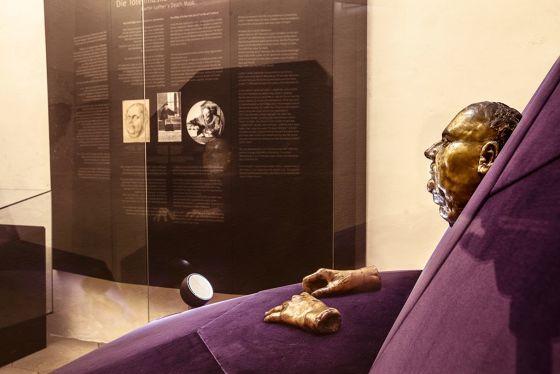 Luther's death mask and a cast of his hands in the market church in Halle ©Harald Krieg, IMG Sachsen-Anhalt
Other special features of the church are a pulpit from the Renaissance period, from which Luther is said to have preached, and a special baptismal font. This was made by Ludolf and Heinrich von Braunschweig in 1430 and is the oldest exhibit in the church. Georg Friedrich Händel was also baptized there in the Marktkirche in 1685.
Interior view of the market church ©Thomas Ziegler, Stiftung Händel-Haus Halle (Saale)
The Marienbibliothek, which belongs to the church, is the oldest and largest Protestant church library in Germany. Its holdings include a collection of around 30,000 volumes from the 15th to 18th centuries, including numerous Luther Bibles with handwritten notes by the reformer.
Bible from 1541 with a handwritten dedication by Luther from the St. Mary's Library ©Klaus-Peter Voigt, IMG Sachsen-Anhalt
"A church in which Luther preached three times, George Frederick Handel was baptized, and whose great organ Johann Sebastian Bach inaugurated, you will not find again in the whole world." (Prof. Oskar Rebling, organist at the Marktkirche 1919-1967)
---
Header picture: ©Sven Dressler, gettyimages
Information of the Museum
Information of Architecture