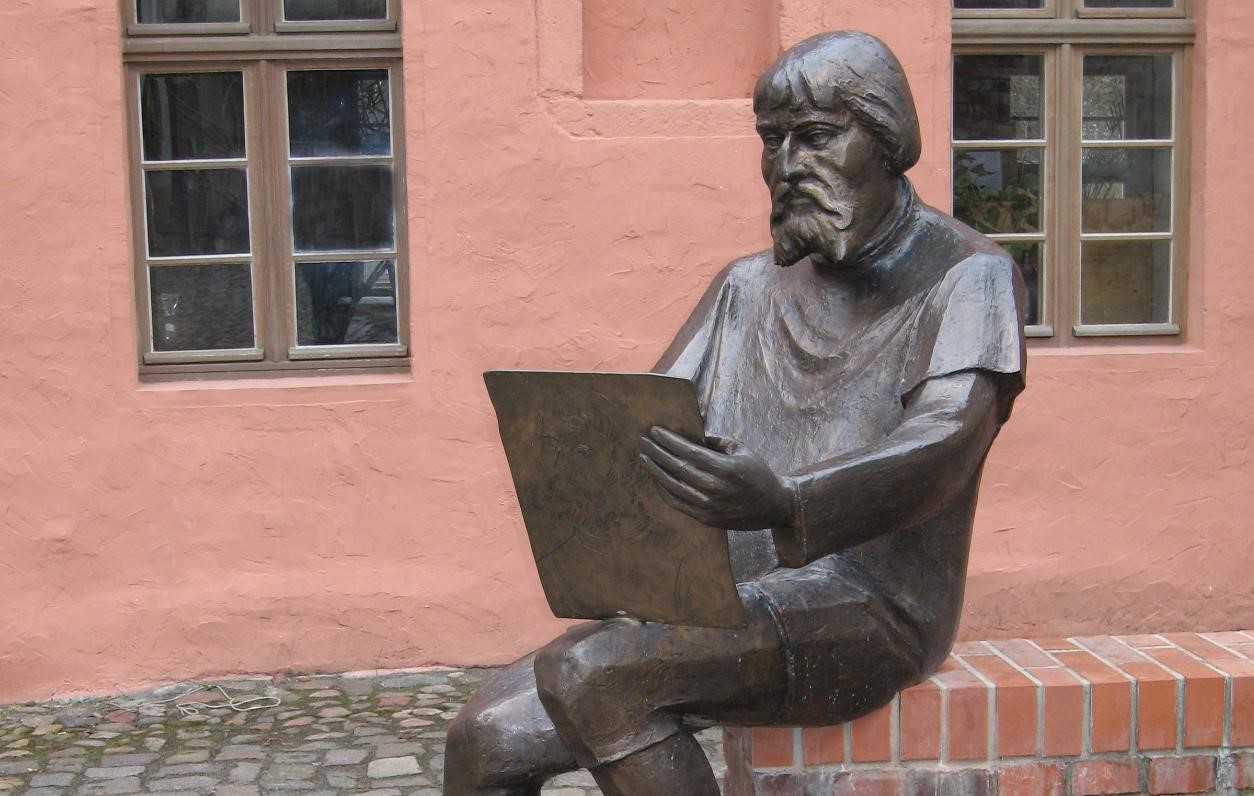 Lucas Cranach, the Elder (1472-1553)
The Painter of the Reformation
"I often painted Luther and enjoyed doing it." That's a peculiar statement when taken completely out of context, isn't it? When we find out who said it, it becomes completely comprehensible. Lucas Cranach the Elder, born the son of a painter in Kronach in Upper Franconia in 1472, was not only an artist himself, but one of Luther's closest confidants.
Friend, best man, godfather – Cranach definitely did not play a fleeting role in Luther's life. Their paths crossed for the first time after Luther completed his first artistic apprenticeship with his father and went on his travels as a journeyman. He went first to Vienna, before being offered employment as a court painter at the court of Elector Frederick the Wise of Saxony in Wittenberg in 1505. In the following years, Cranach made his workshop into an artistically versatile factory – and it was here that he formed a friendship with Martin Luther. He and his wife were witnesses at Luther's wedding, and he was godfather to Johannes, Luther's oldest son. In addition to his workshop, Cranach ran an apothecary shop, a printing works and a bookshop in Wittenberg – it is easy to guess what he and Luther had in common.
etail of the painting "Mary with the Child and the Boy John" (1534) by Lucas Cranach the Younger in the Ducal Museum Gotha ©Florian Trykowski, Thüringer Tourismus GmbH
Cranach lived 81 years, which was amazing for the time. But even in old age, he liked to remember his friend Martin Luther: "My favourite memory of him is as Junker Jörg, when he was in hiding at Wartburg Castle. At that time, Martin had a full beard and let his Roman tonsure grow out. In later life, he was never again seen with a full beard. Just a short time after Luther came to Wittenberg as a professor, we became friends. I was Luther's marriage broker when he married Katharina, and my wife and I were later the witnesses at their wedding. At that time, people called it a scandalous marriage because a former monk was marrying a runaway nun. But Martin was not very worried about the gossip. I finally became the godfather of Johannes, Luther's oldest son."
Cranach was not only Martin Luther's friend and a talented artist; he was the characteristic painter of the Reformation, and made his contribution to the spiritual discourse of his time.